education
We carry a variety of local and international educational initiatives, because we know that the education is the key to development.
Our activities are directed both to professionals and to all those who want to learn how to care for their health and their loved ones.
We took direction for education

for professionals
From the beginning, we actively participate in developing the area of ​​long-term care
Since 1998 we organize International Long Term-Care Conference in Torun (ILCC) - meetings of professionals working for the chronically ill, disabled and elderly people.
The tradition of the events surrounding the TDOD reaches 1998, when a new area of services - long-term care was born in Poland. There was an urgent need for education, exchange of experiences and involvement in a debate over its future shape. That is when we initiated the organization of regular meetings, bringing together leaders in this field - both practitioners and representatives of the central government, local government and the payer of benefits.
Since the first International Conference of the Long-Term Care number of participants has increased tenfold - from 100 participants in 1998 to over 1,000 in 2010. In 1999, the Conference has gained international status - since then we have hosted the representatives of almost all European countries.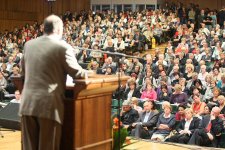 The high level of knowledge during the Conference is guaranteed by continuous cooperation with the leaders and creators of long-term care in Poland and abroad, the national consultants and opinion leaders from communities involved in that sector.
Visit http://www.razemzmieniamyswiat.pl/en_GLO/content/international-long-term-care-conference for more information
There are two reasons why we can speak about the uniqueness of International Long-Term Care Conference in Torun: the first is the number and composition of the participants. I do not know in Poland, any other conference that each year would assemble such a large group representing such diverse specialties. It is also important - and this is the second reason - that we mutually learn from each other: our presentations are useful for practitioners, and the discussion during the session, and above all on the sidelines of the conference is an excellent opportunity for researchers to enrich their knowledge.
Professor Piotr Błędowski - Chairman of the Scientific Committee of Days of Long-Term Care in Torun
ILCC is supported by:
- Polish Society of Gerontology
- European Association for Directors and Providers of Long-Term Care Services for the Elderly E.D.E.
- National and Provincial Consultants in Nursing Chronically Ill and Disabled People
- Association of Medical Hygiene
- Eurocarers – European Association Working for Carers
---
We educate medical and care personnel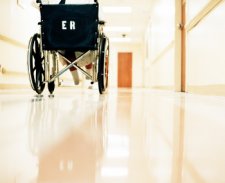 Thanks to many years of cooperation with representatives of the long-term care and social assistance, we know educational needs of people who professionally deal with the care of dependent persons. We respond to these needs, organizing trainings for managers and staff welfare and training courses for nurses. We are aware that by raising awareness, we contribute to improving the quality of care of dependent persons.
We support the education of the long-term care workers
With the SENI Program – System Edukacji Nowoczesnej Instytucji (Education System of Modern Institution) – we make it possible for the long-term care, hospices and residential care homes workers improve their professional competence and interpersonal skills for free. Thanks to the program the institutions take part in diverse trainings and educational events. Every year about 100 institutions participate in the SENI program.
We educate health carers
In Torun and Bydgoszcz we have opened the European Centre for Long-Term Care, Postgraduate School for Medical Carers. Qualified teaching staff, apart from the transfer of expertise, is trying to instill in the listeners a desire to continually develop their skills and helps them in their efforts to become professionals at European level. To this end, we now offer our students the opportunity to learn a foreign language, which will enable them to gather professional experience abroad. We are also planning to open more schools in other cities.
We publish magazines
We have extensive publishing activities. The publishing with the longest tradition is the quarterly MEDI Long-Term Care Forum, which has been published since 2001. It is aimed particularly at the managers of residential care homes and long-term care institutions, but it contains also articles that are an excellent source of knowledge for all people who want to improve their competence in the area of broadly-understood long-term care.
---
We organize free workshops for families
People who take care of disabled, elderly or dependent family members at home, are often not able to cope with such a difficult duty. They lack knowledge on how to care for a person lying, how to move someone who is not able to move by himself, how to change dressings, or even - how to communicate with someone who is sick? We help these families, arranging for them free workshops devoted to the care of dependent person home.
---
We educate the community
We organize and support open educational campaigns, during which we draw attention to the enormous importance of preventive examinations and sensitize the public on the needs of the weakest - the chronically ill, disabled and elderly. As a part of this action anyone can consult a doctor, do tests and listen to the expert advice on healthy lifestyle.
---
We conduct educational campaigns for teens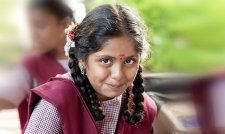 In many countries, we conduct educational campaigns in schools. In an interesting and simple way we pass the necessary information to young girls about puberty, menstruation, feminine hygiene and body care. Action is accompanied by competitions, gifts and many additional events.
In India, we are involved in government education programs. We also work with local charitable organizations and support them in the education of young girls and women both from industrial and rural areas, where the level of knowledge about basic hygiene is still very low. Together with the self-help groups we are trying to remind women that by taking care of daily hygiene, they care about their own health and health of their families.
We care about women's health
We are committed to the campaign against breast cancer. We work with the foundation, 'Yes to Health', which is the patron of the action 'My breasts. Our business'. As a part of this action, together with the foundation, we organize conferences for women on how to take care of their health. We also arrange exhibitions and workshops for women.
---
We are active, we are Happy.
Additionally in shopping malls we have organized baby rooms, where parents can easily change the baby's diaper. For the babies and their parents comfort the baby rooms are equipped with baby changing tables. We also provide them with Happy diapers in all sizes.