news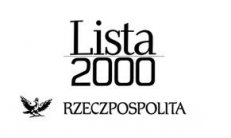 2014-10-27
TZMO SA chosen as a prizewinner of "Brand of Polish Economy"!
In Warsaw, in Ministry of Economy has just ended a gala event announcing laureates of "Brand of Polish Economy", "Export Eagles" and "Good Company 2014" awards granted by the Ministry of Economy along with "Rzeczpospolita" newspaper.
We are extremely proud to be able to share with you that TZMO SA was recognized as the most successful company in Polish export. On behalf of TZMO SA the award from the hands of Mr. Janusz Piechociński - Deputy Prime Minister and Minister of Economy received Mr. Jarosław Józefowicz - President&CEOof TZMO SA
Taday also was published the "List 2000" of Rzeczpospolita newspaper. Group TZMO was ranked 134th place on "List 2000".
» back to main page