news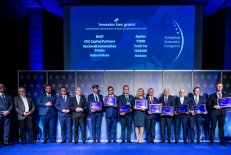 2019-05-15
TZMO is an "investor without borders"
TZMO SA received an award for building a strong position abroad, using innovative products that meet the diverse expectations of distant markets.
These awards are dedicated for the most effective Polish investors pursuing foreign expansion and active and responsible foreign investors in Poland, affecting positive changes in the global economy and the labor market.
The distinction is given in two categories: "Foreign investor in Poland" and "Polish investor abroad".
» back to main page