news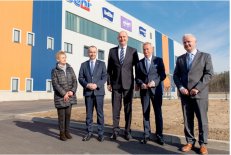 2019-03-28
The new investment in Germany
On March 20th TZMO Deutschland GmbH celebrated grand opening of the newest investment in Germany.
5th logistic hall is an innovative and state of the art logistic facility in TZMO Group.
Value of investment is 7 mln euro. The investment extends over an area of ​​3,800 square meters.
Event was attended by Prime Minister of Brandenburg Mr. Dietmar Woidke and Deputy Chief of the Chancellery of the President of the Republic of Poland Mr. PawełMucha.
–We are happy that we were able to complete this investment project on time and we are eager to implement the newest logistic hall into the full scope of our company's activities. Development of our company and expansion of headquarters in Biesenthal is a result of an increase of our entrepreneurship and its position in Germany. Thanks to the new facility, our company is well prepared for the challenges that are ahead of us in the future
- said Piotr Daszyński, Managing Director of TZMO Deutschland GmbH.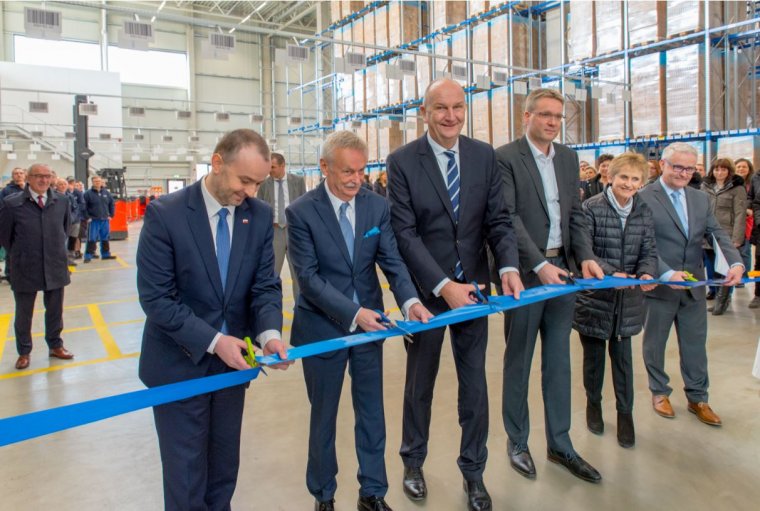 –This investment is another example that Brandenburg is an attractive place for future investments in Brandenburg. Well prepared infrastructure and qualified employees are the assets which speak for themselves. New logistic facility is not only about new jobs but alsoit's a proof of economic commitment of both parties, Polish and German since TZMO SA is a Polish company which invests in Germany. Both parties benefit from this mutual cooperation
–Dietmar Woidke, Prime Minister of Brandenburg.
President&CEO Office of TZMO SA
» back to main page