news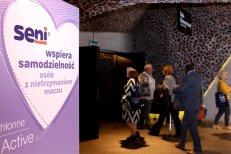 2019-10-01
22nd International Long Term Care Conference
The biggest event related to long term care in Europe!
Dementia consistently gives rise to many fears and to much controversy. We see just how important this problem is, and this is why dementia will play the leading role in the International Long-Term Care Conference, which, for the 22nd time, will take place in Toruń. We will present many inspiring examples as well as tried and tested solutions from all over the world.
What should be done to better understand the behavior of persons with Alzheimer's disease or other forms of dementia? How can their environment be adjusted? In what way can the negative symptoms of this condition be minimized? How can the quality of life of a person with dementia be improved? – These are just a few of the questions that will be addressed by the specialists participating in the conference. Close to 1000 directors of European care facilities and long-term care specialists will debate the topic of improving quality of life for those living with various forms of dementia.
» back to main page