news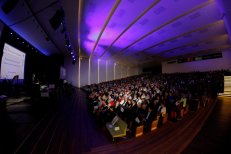 2015-09-18
18th International Long Term Care Conference
Between 15th and 17th of September 2015 in Toruń was held the 18th International Long Term Care Conference.
It is one of the most important such events in Europe.
Conference is organized by TZMO SA and TZMO Foundation "Together we change the world".
Central theme of this year Conference was "Understanding a dependent person. Difficult situations in long term care".
In Torun - a capital of long term care - we welcomed guests from over 1000 countries worldwide.
» back to main page