traineeships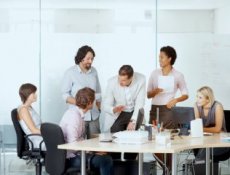 We are happy to employ graduates, who yet during their studies get to TZMO SA to traineeships. We offer them possibility to gain first professional experience and to get to know the rules of a large company's functioning. The best students often stay with us for longer time.
The traineeship system shows to the young people the professional reality and prepares them for future tasks. The active students have a chance to observe and develop themselves carrying out specific projects in the areas of: marketing, PR, finances and accounting, HR. The knowledge they get enables them to consciously form their professional career.
The statement of one of the trainees:
Anna – from the workshops, through traineeship to job offer.
I was graduating from the University when I subscribed to Biuro Karier UMK (an organization of Nicolaus Copernicus University that helps students to find jobs and traineeships). I was very interested in the offer of the workshops for students organized by the employees of TZMO SA-"Milk round". As it turned out later it was the beginning of my professional path in a global company. After finishing the workshops I decided to start a traineeship in the Matopat Marketing Department. My tasks were related to the Seni Loyalty Program. Helping in ongoing tasks I could observe how the large organization works and I got to know its mechanisms from the practical point of view. When my traineeship was coming to an end I was invited to the interview with HR Department Manager regarding the possibilities of my career continuation in TZMO SA. I was pleasantly surprised and incredibly happy when soon I got a positive answer from TZMO SA company. Now I work in the Sales Department as an Assistant for Polish market. On my position I can develop my abilities and get new skills, related especially to sales analytics and customer service. Traineeship organized by TZMO SA is an incredible experience. It lets you choose your professional path and gives possibility to achieve ambitious goals.